PROMOTE SAFER DRIVING.
IMPROVE FLEET PERFORMANCE.
AI-powered cameras combined with fleet management insights help ensure drivers follow your rules of the road.
Let's talk about how NexTraq Fleet Defender is your key to a safer, more profitable fleet.
844-919-2002
MAXIMIZE FLEET OPERATIONS FOR YOUR BUSINESS
ADVANCED RISK DETECTION
Machine Vision and Artificial Intelligence (MV+AI) technologies work together to spot unsafe or distracted driver behaviors in real time.
DRIVER SAFETY SCORECARD
See each driver's performance so you can spot risky driving behaviors and provide personalized coaching. Plus, you'll know who the top drivers are for incentives and rewards.
SIMPLIFIED VIDEO RETRIEVAL
Quickly retrieve videos by vehicle, date, and time. You'll see what happened on the road and how the driver reacted.
FAST, EASY INSTALLATION
Our professionals will come to locations you specify. Installing the camera is fast and simple.
FLEET VISIBILITY AND PRODUCTIVITY
Save time and get more done with a 24/7 bird's-eye view of your entire fleet.
MAINTENANCE AND UPTIME
Increase uptime, streamline maintenance, and simplify daily vehicle inspections.
NexTraq may use the information you provide on this form to send to you messages regarding products, services, and promotional offers. See NexTraq's Privacy Statement.
IMPROVE CUSTOMER SERVICE
Real-time, comprehensive, and impactful telematics data is crucial to improving customer service. You can count on NexTraq to provide the data you need to power your fleet.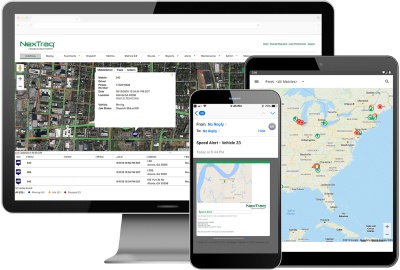 STOP UNAUTHORIZED VEHICLE USE
Make sure your fleet is used for official business, not personal errands. Check in at any time to see what's going on.
TRUST, BUT VERIFY
Photo capture, signature capture, and ETA to customer are key to taking customer support to the next level. NexTraq lets your employees confirm and document a job well done.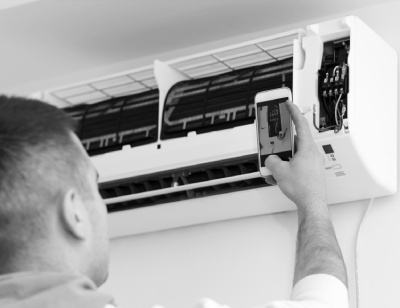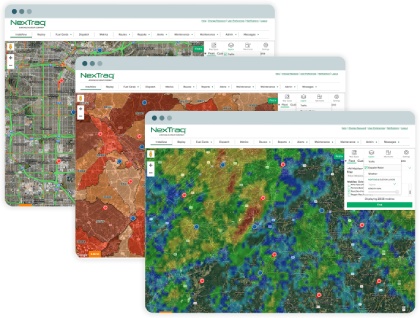 KEEP YOUR CREWS ON THE RIGHT PATH
Know what your team is dealing with when it comes to traffic, weather, cities and counties. Use map layers to view Doppler radar, temperature conditions, navigate traffic, and keep your business running smoothly without delays.
INCREASE UPTIME. SIMPLIFY MAINTENANCE. REDUCE REPAIR COSTS.
Prevent downtime and costly repairs with DTC and maintenance alerts. NexTraq helps you streamline maintenance to promote a safer, healthier, and more profitable fleet.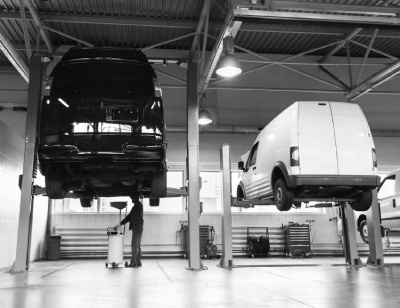 A TRUE PARTNER
Outstanding customer support.
From certified installation, an individualized onboarding program, comprehensive training and expert customer support—NexTraq stands behind our services.

We are a trusted partner throughout the entire relationship.
CUSTOMER TESTIMONIALS
NexTraq provides outstanding service and world-class support.
But don't take our word for it. Hear what our customers have to say.
SAVE MONEY. GET MORE DONE. MAKE YOUR JOB EASIER.
We're ready to help you and your business. Click LET'S TALK below to schedule your FREE, personalized consultation.
*Subject to available cellular network coverage.​