Dispatching made easy.
NexTraq® Fleet Dispatch™ is a powerful tool that allows you to easily schedule jobs, dispatch them to your vehicles and send messages to and from your workers in the field. The advanced Fleet Dispatch application automates business practices for maximum fleet efficiency and enhances your customer service by providing accurate ETAs.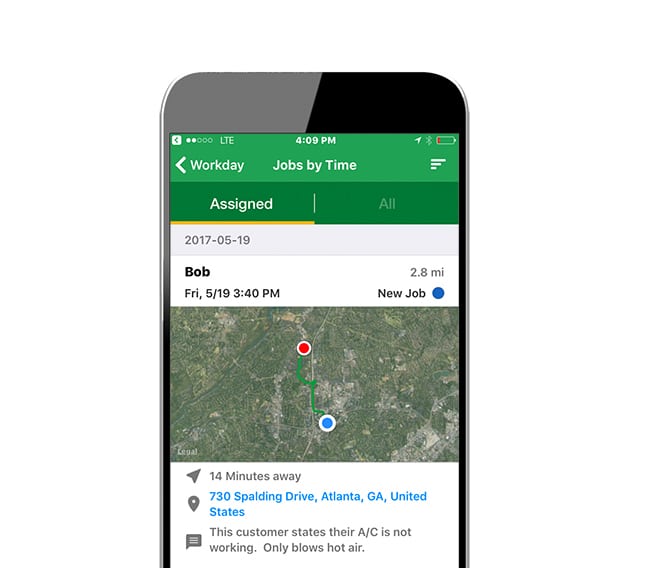 Fleet Dispatch includes a drag-and-drop Job Schedule Board that accelerates and simplifies other time-consuming methods of assigning jobs. With a Garmin® personal navigation device (PND) or the NexTraq® Connect™ mobile app, you can:
Increase productivity by providing daily itineraries and routes to drivers
Improve safety by reducing driver distraction with voice-guided, turn-by-turn directions
Increase revenue by completing more jobs into your workday
Save time by taking the most direct route or changing routes to avoid traffic
Improve visibility with real-time updates on the status of every job
With Fleet Dispatch, you gain a clear understanding of where your fleet is and where it's going.
"There's got to be an easier way to assign, schedule, and dispatch jobs. We need the ability to send job details and routes directly to our people."