Turn smartphones into time clocks.
Now is the time to start changing the way your employees clock in and clock out—whether your team works behind the wheel or outside of the office. Simplifying time tracking is easy with the NexTraq® Connect™ app.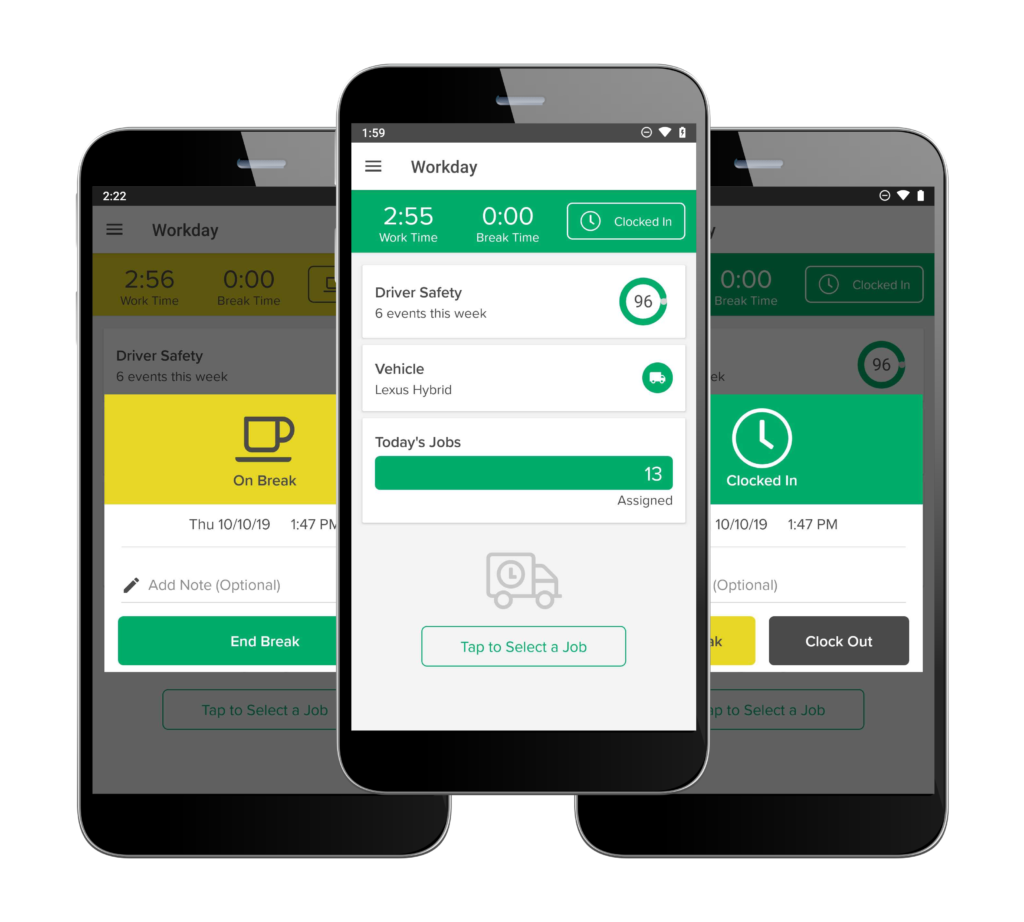 Once the app is installed on your employee's or company-issued smartphones and tablets, clocking in and out is just a few taps away. Best of all, you'll have access to clear and concise reports documenting the location of start times and stop times.
When Time & Attendance is a part of your company's workday, employees no longer have to waste time driving into the office to clock in and clock out.
Managers benefit with powerful reports that give better insight and help manage hours worked and control costs. And, mobile time clocks help eliminate the headaches caused by manual time cards. That streamlines your payroll processes as managers can see all hours worked within one system.
NexTraq customers tell us Time & Attendance helps them save on labor costs, get more jobs done, and reduce overtime. Why not see for yourself?
Record start times, break times, and end-work times
Set up alerts for late clock ins and early clock outs
Run attendance reports on individuals or your entire workforce
Enter notes along with status changes to track events
Access historical attendance data along with a graphical view of hours
"We are saving money in overtime hours as managers now have a much greater focus on validating actual hours worked."