Have your team document the outstanding job they do every day!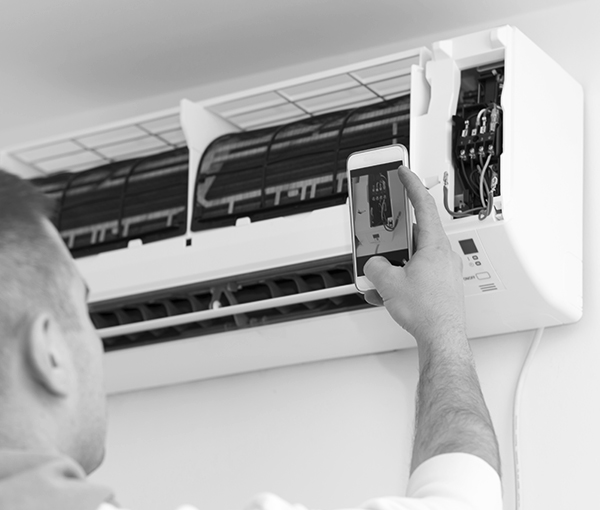 You know what will ruin your day?
When a customer calls to complain that the work they hired your team to perform wasn't done to their satisfaction, or worse—not completed at all.
That's why NexTraq® has introduced Photo Capture to our NexTraq® Dispatch™ suite of services. Contained in the upgrade package NexTraq Verify, businesses for the first time have the opportunity to save job-related photos and automatically archive them with job details, all with the NexTraq® Connect™ app.
Built with the needs of our field service and last-mile delivery customers in mind, NexTraq Photo Capture has quickly proven to be a popular feature. Here's how it's being utilized in the field:
Before and After Photos: When your crew or technicians arrive at the customer's location, have them take a few pictures with the NexTraq Connect app to document the condition of the job site before they start working. Then, have your team take pictures from the same spots to show that work was performed as required after they're done working. Photo capture is also helpful to prove that workers left the worksite in as good or better condition than what they encountered when they started.
Delivery Confirmation Photos: As home delivery of products expands at amazing rates, an increasing number of last-mile delivery companies are getting into the act. However, as more products are being left at door steps and porches, there's been an increase of theft of these items as well. A great way to help confirm your company successfully made the delivery is to have your drivers take a quick picture of the package with the NexTraq Connect app. The image will have a time stamp and GPS location associated with it. That will help you confirm your company was not responsible for the lost or stolen items.
Documentation Photos: Sometimes your team is called to visit a customer's home or business to diagnose a problem and provide an estimate for repairs. Other times your technicians are on location and need to confirm if a part or component is in-stock in preparation to make repairs. These are exactly the type of situations Photo Capture with the NexTraq Connect app was designed for. The result is giving managers and dispatchers at the office eyes on the job site so they can speed up sending estimates, order replacement parts, and provide the competitive edge customers are looking for: Speed and quality.
If you're already a NexTraq customer, contact your Account Manager to learn how to add Photo Capture to your subscription. If you're not a NexTraq customer, let's talk about what we can do to help you get more from your vehicles, drivers and teams. CLICK HERE.