Help keep your drivers and your business safe.
As a business owner, fleet manager or risk and safety manager, driver safety is top of mind when dealing with potential issues within your fleet management operations. You want to help:
Protect your drivers' well-being
Prevent accidents from happening
Minimize the risk of liability and accident claims
Adhere to industry and government regulations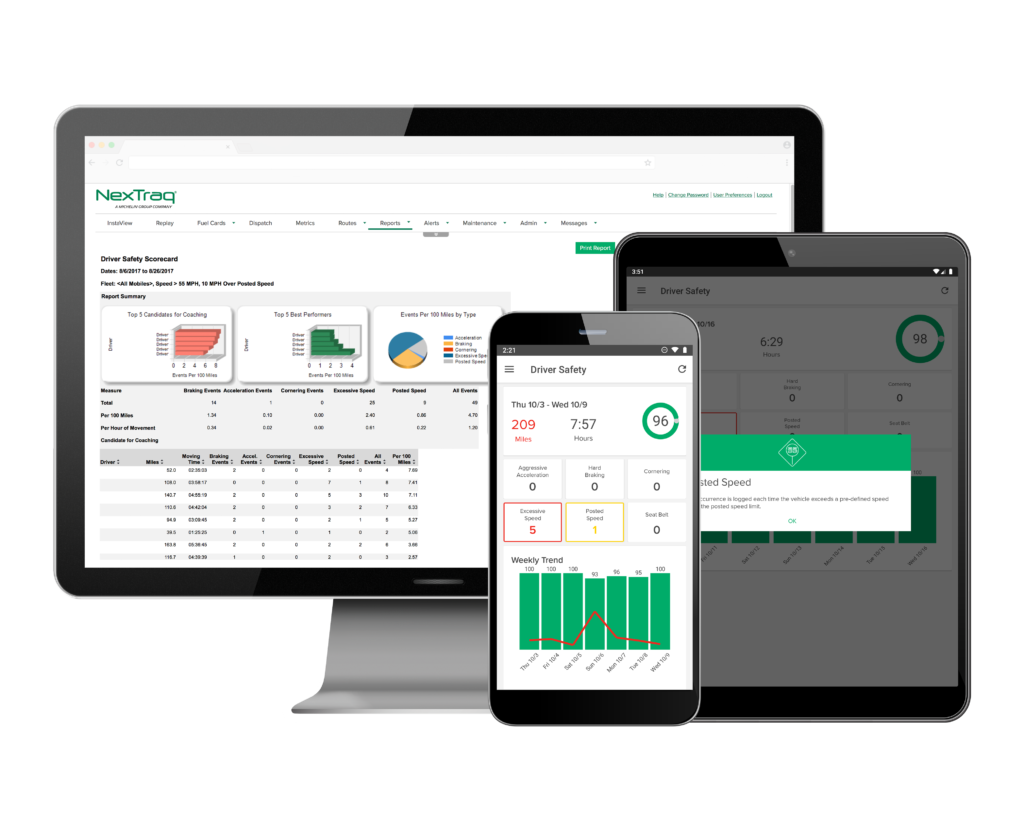 According to the Bureau of Labor Statistics (BLS), motor vehicle crashes are the leading cause of fatalities in the workplace. That's more than fires, explosions, trips, falls and equipment combined. And, while employee safety is top of mind, unsafe driving and accidents can negatively impact your business in many ways:
Decreased productivity in fleet operations
Potential fines for drivers and your business
Negative public perception of your brand
Increased insurance costs
Does this sound familiar?
You've got a great team, but there's been too many speeding tickets, fender benders, and customer complaints about your drivers. If this sounds familiar, NexTraq has solutions to help correct these problems.
NexTraq® Driver Awareness™
When fleet vehicles are involved in harsh acceleration, hard braking or aggressive cornering events—the driver hears a beep for one second. That serves as a reminder to drive more cautiously. And it informs driver the event has been registered on their Driver Safety Scorecard.
Harsh accelerating
Hard braking
Aggressive cornering
NexTraq® Driver Safety Scorecard
Hold drivers accountable. Stay on top of unsafe driving events so you can reward good drivers—and coach those who need help.
Speeding
Cornering
Accelerating
Braking

NexTraq®  Driver Training™       Learn More
Reduce risk with driver training. Assign easy-to-access courses to help sharpen your team's skills behind the wheel.
Aggressive Driving
Distracted Driving
Fuel-Efficient Driving
Proactive Defensive Driving
"We have safer driving policies, but what good are they if they can't be enforced? Our trucks have our logo all over them. I need to make sure drivers are driving safely."