Here's how our solar asset trackers can help improve your operations.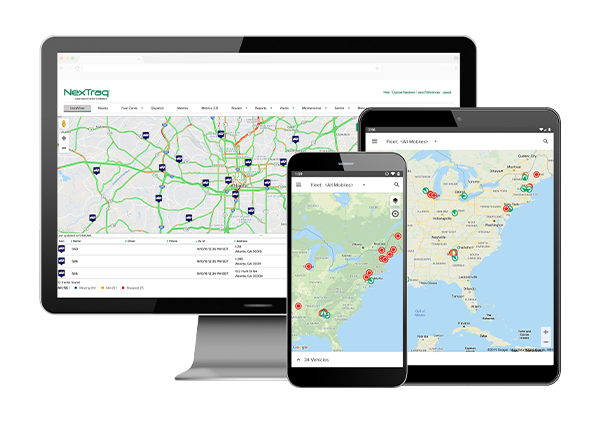 With an incredible battery life, rugged design, and certifications for use in the harshest environments, the NexTraq® Solar Asset Tracker™ is exactly what our customers have been asking for.
From reducing risk to optimizing the use of major investments like earthmovers, generators and pumps—solar-recharging asset trackers from NexTraq are a game changer.
Here are seven distinct benefits the NexTraq Solar Asset Tracker has to offer:
Easy to self-install: Whether you choose to use the peel-off industrial grade adhesive or prefer screwing the NexTraq Solar Asset Tracker to the equipment you want to track, installation can be completed in a few minutes.
Long lasting on a full charge: With a fully-charged battery, the NexTraq Solar Asset Tracker can last several months before needing another charge. Although it's always best to expose these devices to the sun when possible, this extended period between charges provides worry-free performance that meets or exceeds expectations for most applications.
Eight years of battery life: Built-in solar panels help the solar-recharging battery perform in long-deployment scenarios in the field for up to eight years.
Built to last within harsh environments: Since the NexTraq Solar Asset Tracker is certified by the U.S. Department of Defense for use in the harshest conditions, its robust design is more than adequate for use in most industrial, construction, or trailering applications.
Geofencing is fast and simple: Once installed and activated, creating a geofence around the equipment you want to track takes just a few clicks in the NexTraq Customer Portal.
Intrinsically-safe for use in hazardous environments: Designed for use in the oil and gas industry, solar asset tracking solutions from NexTraq are certified for use in hazardous environments.
Comprehensive monitoring: NexTraq Solar Asset Trackers are programmed to provide three tracks per day. This frequency has proven to be considered the perfect amount for our customers.
We're excited to tell you all about how solar asset trackers from NexTraq can benefit you.
Interested? Don't wait, schedule a demo today. Call 800-358-6178 or CLICK HERE.