Set up these service reminders today!
Limited visibility and cold, icy roads are just a few of the challenges posed by winter. Now is the time for fleet managers and drivers to make sure their vehicles are prepared.
NexTraq can help.
Here are five popular maintenance reminders that help NexTraq customers keep their vehicles prepared for inclement weather: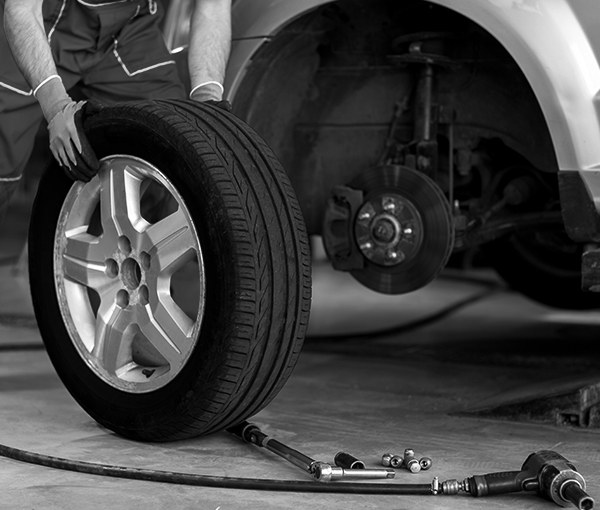 Lights
Challenge: The days are shorter and visibility is poorer in the winter months. Helping to make sure your drivers can see the road ahead—and that other drivers can see them—is crucial to safety when winter driving.
Solution: Set up a "Lights" service reminder to receive an alert every month. Then, inform your team when it's time to inspect vehicle lights for breaks in the lenses or burnt-out bulbs.
NexTraq Tip: If you haven't already, tell your drivers to wipe away the salt spray on their headlights and taillights every time they fill up with fuel.
Tire Inflation and Condition
Challenge: Fluctuation in outside temperatures cause tire pressures to rise and fall. Improperly inflated tires can dramatically impact the overall performance of your tires when winter driving. Plus, winter is pothole season—and that increases the likelihood of damage to tires that could lead to a blowout.
Solution: Select a "Tire Inflation & Condition" service reminder for NexTraq to let drivers know it's time for them to inspect their tires.
NexTraq Tip: Make sure a quality tire pressure gauge and tire tread gauge are onboard your fleet vehicles. Then, make it a policy to check tire inflation and condition on a regular basis.
Battery and Cables
Challenge: Cold weather and automotive batteries aren't a good mix. When a battery is nearing the end of its service life, a cold snap is often what pushes it over the edge. As they age, the condition of battery cables can degrade as well. Left unchecked, the result is unexpected downtime, lost opportunities, and expensive emergency roadside service costs to get your vehicles back on the road.
Solution: Since most modern automotive batteries are designed for up to five years of service, consider setting up a "Battery and Cables" service reminder to be sent to you three years after a new vehicle purchase or from the date of battery replacement.
NexTraq Tip: To prepare for the unexpected make sure a quality set of jumper cables, along with clear instructions on how to use them, are onboard your vehicles.
Windshield Washer Fluid
Challenge: Salt, mud, and grime sprayed onto windshields from other cars on the road can quickly degrade visibility for your drivers when winter driving. Windshield washer fluid is the best defense, yet it's hard to keep a gallon onboard every vehicle in your fleet. 
Solution: Select a "Windshield Washer Fluid" service reminder to send an alert every month to your drivers to make sure they have at least a gallon of windshield washer fluid in their vehicles.
Pro Tip: Depending on your service area, during the winter months your drivers need windshield washer fluid with a freeze temperature of at least -27°F to -40°F or better.
Windshield Wipers
Challenge: Even with all the windshield wiper fluid in the world, worn-out wiper blades will just make visibility worse when winter driving. But you won't know when to install new wiper blades until a driver complains about poor visibility.
Solution: Most windshield wipers are designed to provide optimum performance for up to six months. Set up a "Windshield Wipers" service reminder for six months after a new vehicle purchase or from the date of installation of new windshield wipers.
NexTraq Tip: Before setting up "Windshield Wipers" maintenance reminders, ask your drivers if they know when new wipers were last installed on their vehicles. That way, you can start with a good baseline for wiper blade replacement across your fleet.
This winter, take the time to set up these alerts to repeat throughout the year. It's your first step toward improving uptime by taking care of key, non-mechanical components on your vehicles.
Need assistance setting up reports? Contact your account manager today.
We're always happy to help.