Improve operations and enhance the profitability of your business.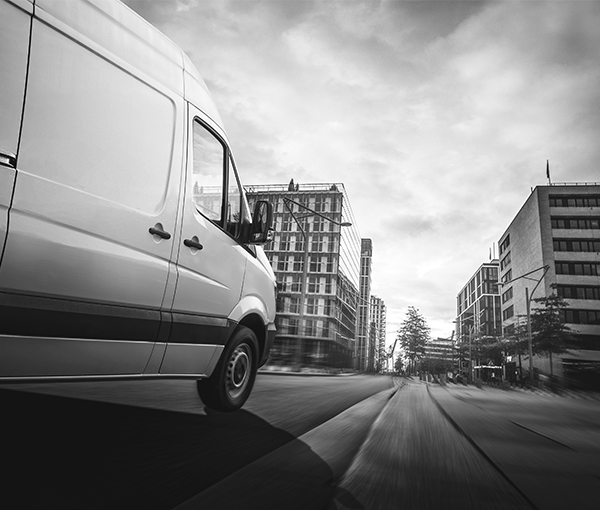 Where are trucks and crews? Fleet management platforms have greatly evolved in just the last few years.
Today, telematics solutions utilize GPS technology, diagnostics, and smart mobile apps to harness the power of Artificial Intelligence (AI). With these advancements, you can implement top-of-the-line fleet management technology to streamline your operations and enhance fleet productivity.
NexTraq®—a MICHELIN® group company—integrates the latest technological innovations in its solutions to provide you with the optimized tracking, routing, and driver safety features you need to make your fleet business a success.
Fleet Management Platforms Pair with Smart Apps for Improved Visibility
Whether you're in the office or on the go, mobile apps on your smartphone or tablet enable you to track your entire fleet and view the location of your vehicles in real-time. All the while, the smart apps on your drivers' mobile phones provide them with the up-to-the-minute data they need to maximize their productivity.
These apps, along with several third-party software solutions, are powered in part by the data provided by the NexTraq fleet management platform. These integrations are made possible via APIs.
Armed with this information, you can easily communicate route or job schedule changes to your drivers, as well as ETAs to customers. These smart apps are powerful enough to provide you with a metrics dashboard with detailed information for complete visibility.
Track your fleet at all times using the most advanced fleet management platforms straight from your smartphone with the NexTraq® ConnectTM app.
Fleet Management Platforms Link with GPS Systems for Optimized Routing
NexTraq utilizes GPS technology, along with satellite and 4G LTE cellular networks, to communicate the location of fleet vehicles and other assets. This enables the system to calculate the best route based on distance and traffic conditions to minimize fuel consumption, reduce vehicle wear and tear, and decrease travel time.
With NexTraq fleet management solutions, your drivers will be assigned optimized routes. Powered by Google™ Maps, the most efficient route will automatically be sent to their Garmin® devices and the NexTraq® Connect™ app. If a delay or a traffic jam is detected, they will easily be rerouted as determined by real-time conditions to save money, time, and fuel.
Fleet Management Platforms Use Advanced MV + AI Technologies to Enhance Safety
We all use AI technology every day when we ask Siri®, Alexa®, or Google to answer a question or play music. Machine Vision (MV) technology provides the ability to document specific unsafe or distracted driving behaviors using one or more HD video cameras. These can include eating, drinking, or texting while driving.
In essence, AI is used as the brain behind the camera's eyes to analyze video footage and identify specific patterns or driver behaviors.
Advanced technologies such as MV+AI work together to detect undesirable driving behaviors in real-time. These fleet management platform technologies enable fleet managers to provide coaching that encourages driver safety.
How NexTraq Fleet Defender Mitigates Distracted Driving
NexTraq Fleet Defender is the latest addition to NexTraq's advanced and easy-to-use telematics tools aimed at promoting safer driving. NexTraq Fleet Defender identifies problematic driver behavior in real-time to help reduce risk and avoid mistakes on the road.
NexTraq Fleet Defender's AI-powered intelligent cameras detect events such as:
Use of handheld devices
Lack of seatbelt
Smoking
Eating or drinking
Distracted driving behaviors
If these incidents are detected, they trigger real-time alerts to the driver to correct their behavior. As the fleet manager, you will receive a pop-up notification regarding the incident with the ability to review footage and additional information through the NexTraq Web Portal.
Use this information to coach your drivers on safer practices so you can simultaneously protect your employees and your business.
Utilize NexTraq Fleet Management Platforms to Improve Visibility and Driver Safety
Over 6,000 companies use NexTraq fleet management platforms in the United States and Canada. The NexTraq Fleet Defender now brings the most advanced MV+AI technology to provide the best risk prevention technology across all fleet industries.
To learn additional information about how you can utilize NexTraq fleet management platforms to improve operations and enhance the profitability of your business, contact NexTraq today or schedule a demo.