TRY THESE 7 TIPS TO IMPROVE FUEL EFFICIENCY
With gas and diesel prices on the rise, fleet managers are in the challenging position of rethinking fuel economy strategies to ensure their drivers don't waste fuel. 
Drivers burn additional fuel and raise consumption costs through excessive engine idling and aggressive driving behaviors. It puts unnecessary wear and tear on the vehicles–increasing maintenance expenses.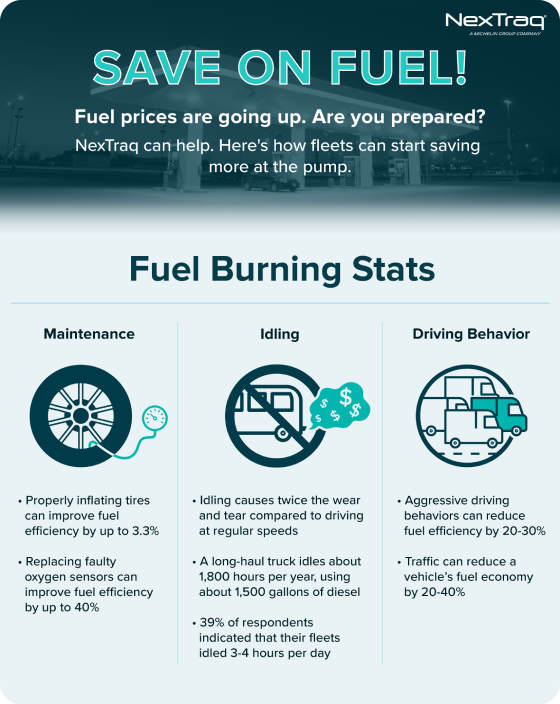 With NexTraq®—a MICHELIN® group company—you can utilize fuel management reports with real-time alerts to address wasteful consumption practices and improve your fuel efficiency. 
To learn how NexTraq fuel management solutions can help you optimize your fuel efficiency, review the information below and visit nextraq.com/services/fuel-management.