From deliveries and lawn service to plumbing and HVAC, getting a customer to sign off is a win-win.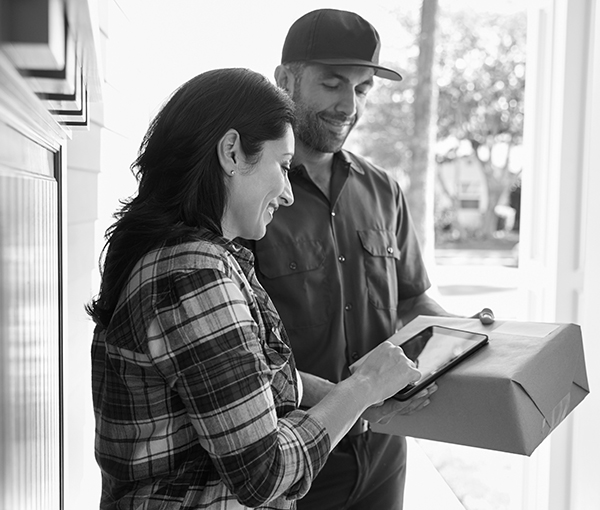 Nothing confirms a customer is satisfied better than when your employee can get the customer to sign off on a job.
And when an employee who starts their day knowing they'll need to get a signature from a customer before moving onto the next job—the quality of their work can improve.
That's because providing a signature is inherently a symbol of accountability. For the customer it means: "I am satisfied with the service I have received."
For you and your employee it means: "We have successfully completed our task."
NexTraq® Signature Capture was designed to provide our customers with a fast and easy way for their employees to have customers provide their signatures with the NexTraq® Connect™ app on a smartphone or tablet.
Here's how it works:
Your employee delivers a package or completes the job they were sent to perform.
The customer takes possession of the package or inspects the job and is happy with the result.
The customer provides their signature on your employee's smartphone or tablet.
The signature is saved along with other job details, including GPS location, time, date, and job notes.
Whether you're making a delivery or want an extra layer of detail from your customers, Signature Capture, a part of the NexTraq® Verify™ upgrade package to NexTraq® Dispatch™, is a great way to reduce risk and improve loss prevention while improving customer service.
Contact your account manager today for a demo of Signature Capture. When you do, ask them to talk about Photo Capture and ETA to Customer—two more great features of NexTraq Verify.
Not a NexTraq subscriber? No problem. To learn how NexTraq can help you, click here.