ETA to Customer from NexTraq® helps you give hours back to your customer.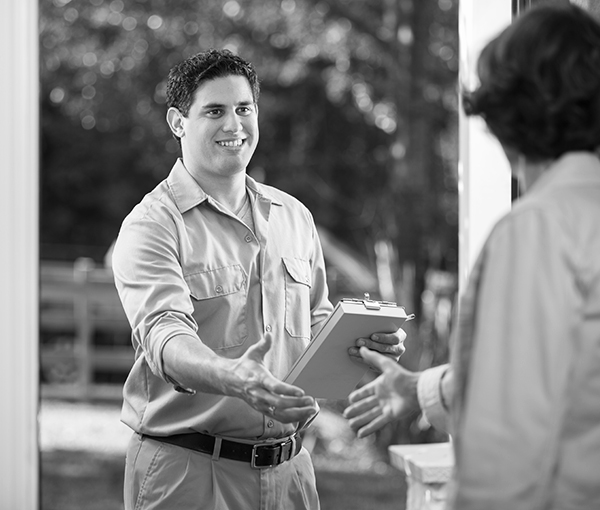 It has happened to all of us.
Your internet connection goes out or an emergency home repair is required. You call for support. An appointment is made for a technician to come out to fix the problem.
The dispatcher tells you to reserve a four-hour block of your day—sometimes even longer. Then, you sit at home with no clue when exactly help will arrive.
And when they finally get there—it almost seems like a surprise.
It's called a service window and, all too often, it seems to be for the benefit of the service provider, not the customer.
Introducing ETA to Customer from NexTraq®. A key part of NexTraq® Verify™, this feature is integrated into NexTraq® Dispatch™ and is available as a premium upgrade. That means your service windows are defined at the beginning of the day.
And, since your employees can keep you up to date on progress throughout the day with the NexTraq® Connect™ app, your customers will receive an alert when your technician is on the way from the previous stop.
Are you a NexTraq customer? Then let us help you better respect your customers' time by giving you're the tools you need to provide them with an accurate estimated time of arrival. Contact your account manager for more information.
Not a NexTraq customer? Let's schedule a free, no-obligation demo. CLICK HERE