Utilize innovative fleet management technology to thrive in a demanding, evolving industry.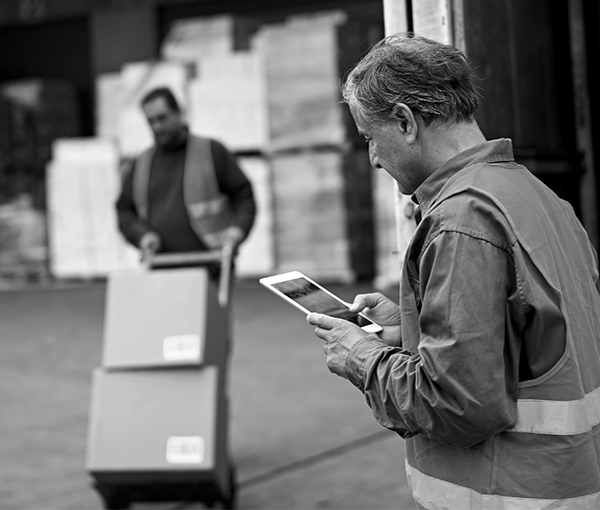 As fleet businesses face increasingly challenging operational environments, NexTraq®—a MICHELIN® group company—is dedicated to breaking new ground in fleet management technology.
By incorporating the latest technological advancements in its fleet management systems, NexTraq products continue to lead the way in both features and functionality.
When you invest in NexTraq technology, you will improve driver safety, enhance fleet visibility, and prolong the life of your fleet vehicles to optimize operations and increase your profitability.
Improve Driver Safety
There is no greater priority than the safety of your drivers and fleet vehicles. With NexTraq driver safety solutions, you will always know when your vehicles are being driven aggressively—whether the issue is speeding, hard braking, harsh cornering, and more.
Receive alerts if a vehicle has been idling for an extended time.
Know if a vehicle is speeding or braking too hard.
Track aggressive driving behavior.
Monitor seat belt usage.
Along with detecting dangerous driving behaviors, you can also monitor for signs of distracted driving and coach your employees to protect them while preventing adverse incidents on the road and minimizing liability risks.
Enhance Fleet Visibility and Productivity
Fleet management technology is increasingly focused on utilizing data to find solutions that improve efficiency. As your vehicles are the backbone of your business, you must understand where your fleet is and who is behind the wheel at all times.
With NexTraq fleet visibility and productivity solutions, you will always have a complete picture of your fleet operations, from routing and dispatching coordination, driver behavior monitoring, and geofencing and mapping capabilities.
Receive real-time alerts and access to critical data through the online dashboard and mobile app so you are empowered to make better decisions that improve productivity and reduce costs.
Mobile Workforce Management
Before the rise of mobile workforce solutions, fleet management companies were limited in the type of reporting and information they could access. Now, with the NexTraq mobile workforce platform, you will have all the information you need to manage your fleet easily and effectively from a computer or smartphone app.
With innovative mobile workforce management solutions, you can monitor vehicles and drivers from wherever you are to ensure operations are always running smoothly.
Manage Maintenance and ELD Compliance
Proper maintenance is essential to prolonging the life of your fleet vehicles. However, keeping up with inspection schedules can be challenging, especially if you manage a larger fleet.
With NexTraq maintenance and ELD compliance solutions, you will receive the suite of tools and modules you need to simplify vehicle maintenance. These solutions will help you avoid costly repairs by alerting you to potential issues before they become real problems.
With NexTraq maintenance and compliance solutions, you can:
View vehicle health status in real-time.
Receive diagnostic alerts that identify engine issues.
Monitor maintenance schedules.
NexTraq ELD compliance solutions help fleet management companies meet the requirements of the ELD mandate.
Some of the key features of the ELD solution include:
Simple installation and use.
Hours of Service (HOS) compliance.
Texting capabilities for drivers and dispatch teams.
Ability to integrate with other telematics systems.
NexTraq Fleet Defender—The Ultimate Fleet Management Solution
The NexTraq Fleet Defender is the latest advancement in the NexTraq suite of fleet management solutions. The NexTraq Fleet Defender provides a new and superior level of visibility into road conditions and driving behavior.
Designed to protect both drivers and employers, the NexTraq Fleet Defender combines real-time video and archived footage to enhance driver safety, improve visibility, and mitigate risks.
The NexTraq Fleet Defender provides:
Driver-facing views to better understand driver behavior.
Forward-facing views for awareness of road hazards, traffic delays, or weather conditions.
Advanced AI-powered, HD cameras to detect unsafe driving.
GPS tracking to show where unsafe driving occurred.
Downloadable HD videos to show precisely what occurred on the road and in the vehicle—before, during, and after an incident.
Video evidence to help protect the company and drivers from fraudulent claims.
Receive the Fleet Management Solutions Your Business Needs with NexTraq
NexTraq continually looks to the future, providing innovative solutions to help your business thrive in a demanding, evolving environment.
The NexTraq Fleet Defender offers another layer of protection and visibility into your drivers' performance and incidents involving your vehicles to enhance operations and protect the profitability of your business.
Contact NexTraq today or schedule a demo to see how you can bring your fleet into the future with advanced fleet management technology.