Maximize the productivity and safety of your fleet operations.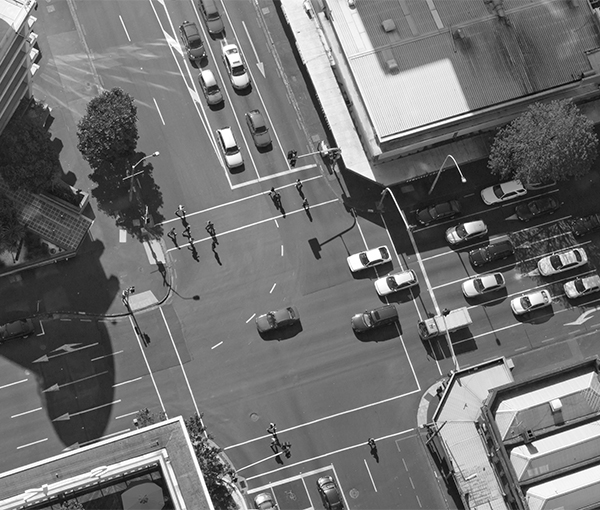 The role of a fleet manager is equal parts conductor and juggler.
You must direct the fleet drivers to their destinations, providing optimized itineraries and updated routes whenever necessary. You must also balance speed of delivery and customer satisfaction with fuel economy and driver safety.
If a vehicle breaks down or gets delayed, you must locate the nearest backup vehicle and get it there, fast.
With NexTraq®—a MICHELIN® group company—you can implement the latest telematics system in cars and fleet vehicles for maximum fleet productivity and to promote driver safety.
Installing a Telematics System in Cars and Trucks Improves Routing and Dispatching
Fuel prices have reached a record high with no respite in sight. Fleet managers cannot afford to waste fuel through poor fleet routing. But with many vehicles on the road making multiple stops each day, or with itineraries subject to change, improving the dispatching and routing of your fleet vehicles is easier said than done.
Installing the right telematics system in cars and trucks can make all the difference. A comprehensive GPS fleet tracking and mobile workforce management solution allows you to optimize routing and dispatching in real-time, saving money on unnecessary wear and tear of your fleet vehicles, as well as on fuel prices.
With NexTraq® Dispatch™, you can easily schedule jobs and communicate them to your drivers. With NexTraq® Fleet Routing, drivers receive destinations and work tickets using a GPS tracking system to calculate the best itinerary.
Stops are scheduled for each vehicle and optimized routes are communicated to drivers' in-vehicle Garmin® devices or through the NexTraq® ConnectTM mobile app on their tablet or smartphone. NexTraq fleet routing allows your crews to complete more jobs in one day, increasing revenue. Workers can even capture photos and signatures as proof of delivery using NexTraq® Verify™.
NexTraq telematics systems are powered by Google Maps™ and provide up-to-date map and traffic information, helping drivers avoid delays to maximize productivity. Using NexTraq telematics systems in cars and trucks helps you track your drivers throughout the day and improve customer service with more accurate ETA information.
A Telematics System in Cars and Trucks Improves Driver Safety and Fleet Visibility
Since 2017, the Federal Motor Carrier Safety Administration's (FMCSA) electronic logging devices (ELDs) mandate may require on-board recording devices in your vehicles to track hours of service.
While excessive tiredness is a safety issue, so is distracted driving. NexTraq helps our customers prevent drivers from texting on company-issued mobile devices when they're behind the wheel. In-cab buzzers are utilized to remind drivers to correct their behavior if they are driving too aggressively.
Driver safety is a key component of every NexTraq telematics system in cars and trucks to ensure your drivers and vehicles are always protected.
Introducing NexTraq Fleet Defender
NexTraq Fleet Defender takes driver safety and accountability to the next level.
As with all NexTraq products, the NexTraq Fleet Defender is designed for ease of use. It includes a windshield-mounted, high-definition camera that seamlessly connects to the NexTraq Web Portal to access footage of events on the road. Real-time video is also available for times supervisors need visibility of driving conditions, situations at the job site, and more.
Along with automatic detection of harsh braking, aggressive acceleration, sharp turns, or jolts, NexTraq Fleet Defender also reminds drivers to refrain from eating, drinking, or smoking while driving.
With the use of a trigger button, NexTraq Fleet Defender allows the drivers the ability to start recording video manually. With this feature, you can view live footage or retrieve archived video recordings directly from the NexTraq Web Portal.
In addition to encouraging safer driving, video provides your employees with footage of specific events that occur while they're on the road.
A Telematics System in Cars and Trucks Promotes Safer Driving and Improves Fleet Performance
Your telematics system should instill confidence in the way you manage your fleet. NexTraq Fleet Defender brings peace of mind to you and your drivers by prioritizing fleet safety and maximizing driver performance.
Ready to make the most of the latest technology from NexTraq? Contact NexTraq today or schedule a demo to learn how you can maximize the productivity and safety of your fleet operations.