Prioritize your drivers to ensure the continued success of your business.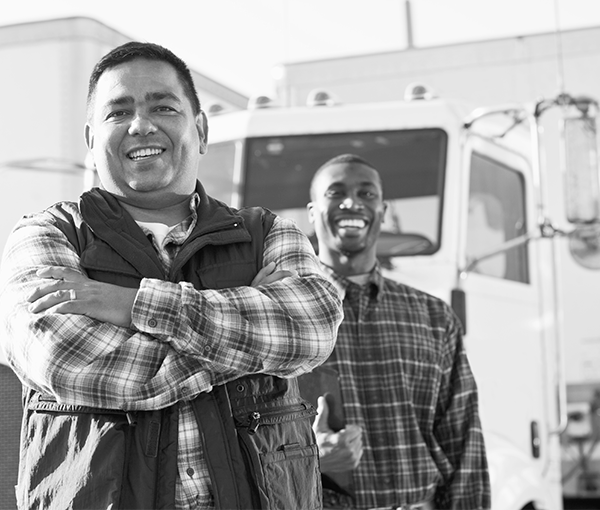 The trucking industry is currently facing a driver shortage crisis, and it's only getting worse.
As a fleet owner or operator, this will drastically impact your business. If you're seeking a solution to combat this issue, look no further.
NexTraq®—a MICHELIN® group company—offers video telematics solutions that improve driver safety to protect your employees, vehicles, and the future success of your business.
With NexTraq Fleet Defender, you will receive the reporting and insights you need to identify your top performers. By acknowledging and rewarding these drivers, you will make them feel prioritized and boost their morale, reducing turnover and cultivating a satisfied workforce that will stay with your business long-term.
The Issue: Driver Shortages
The American Trucking Association has estimated that the current driver shortages have reached historic highs. More than 80,000 drivers are needed to make up the shortfall in 2022, and this estimate is expected to surpass the 160,000 drivers needed by 2030[1]. These drastic shortages are attributed to many factors including high demand for drivers, a retiring workforce, and a lack of new employees joining the industry.
As a result of this issue, you must implement strategies to help you recruit and retain drivers for your fleet business. With the use of video telematics, you can prioritize driver safety to enhance employee morale, reduce costs, and streamline your operations.
Video Telematics Play a Critical Role in Combating Driver Shortages
NexTraq's video telematics provides mobile workforce solutions that give you a comprehensive view of how your fleet is performing on the road.
Using advanced technology, these telematics monitor driver behavior to detect and discourage distracted driving behind the wheel. Using advanced technology, these metrics and insights are uploaded and stored in the NexTraq Web Portal.
Use this information to coach your drivers on safer practices. This will not only improve their performance but will also make them feel that their safety is a priority. This not only boosts their morale and decreases employee turnover, but also reduces the costs associated with hiring and training new drivers.
These metrics can also be used to recognize drivers that are performing above and beyond expectation. By acknowledging and rewarding the employees that are exhibiting safe behaviors, you will make them feel valued and motivate them to stay with your fleet and continue performing at their highest capacity.
Use NexTraq Fleet Defender to Help Your Business Thrive
NexTraq Fleet Defender is the newest video telematics offering that employs next-generation technology to prioritize driver safety, optimize operations, and enhance the profitability of your business.
Using Artificial Intelligence and Machine Vision (MV+AI) technology, NexTraq Fleet Defender comes equipped with driver- and road-facing cameras so you will receive a comprehensive view of what is happening on the road and inside the cabin.
This high-definition video footage will be taken and stored in the NexTraq Web Portal so you will have the actionable insights and data you need to identify which drivers need additional coaching or reward those that are exhibiting exemplary behavior behind the wheel.
NexTraq Fleet Defender also comes equipped with an alert system that is designed to correct driver behavior in real-time. This includes the detection of smoking, eating, drinking, texting while driving, speeding, hard cornering, and harsh acceleration.
When incidents occur, drivers will receive a notification to correct their behavior. If the behavior persists, they will receive a second alert and a ten-second video will be recorded and made available for you to view in the NexTraq Web Portal.
This information will be indexed and can be retrieved by vehicle, date, and time so you will receive a detailed view of what happened on the road and how your drivers reacted to the event. This information will also be organized into safety reports so you can review fleet performance by driver, vehicle, or fleet.
With this comprehensive data available right at your fingertips, you can use this information to prioritize driver safety, retain top-quality employees, and reduce turnover to ensure you maintain a strong workforce.
NexTraq Provides Top Video Telematics Solutions Your Business Needs
By implementing NexTraq's video telematics solutions, you can combat the driver shortage, reduce costs, and optimize operations to secure the prolonged profitability and success of your fleet business.
Interested in learning additional information about NexTraq Fleet Defender? Contact NexTraq or schedule a demo today to get started.
[1] https://www.trucking.org/sites/default/files/2021-10/ATA%20Driver%20Shortage%20Report%202021%20Executive%20Summary.FINAL_.pdf